Hijama (cupping therapy) is an ancient form of alternative medicine. It's very trendy now, but it's not new! It dates back to ancient Egyptian, Chinese, and Middle Eastern cultures. In ancient times they were using horns to suck toxins out of the blood. Nowadays we do it quit differently but the huge healing effects remain the same.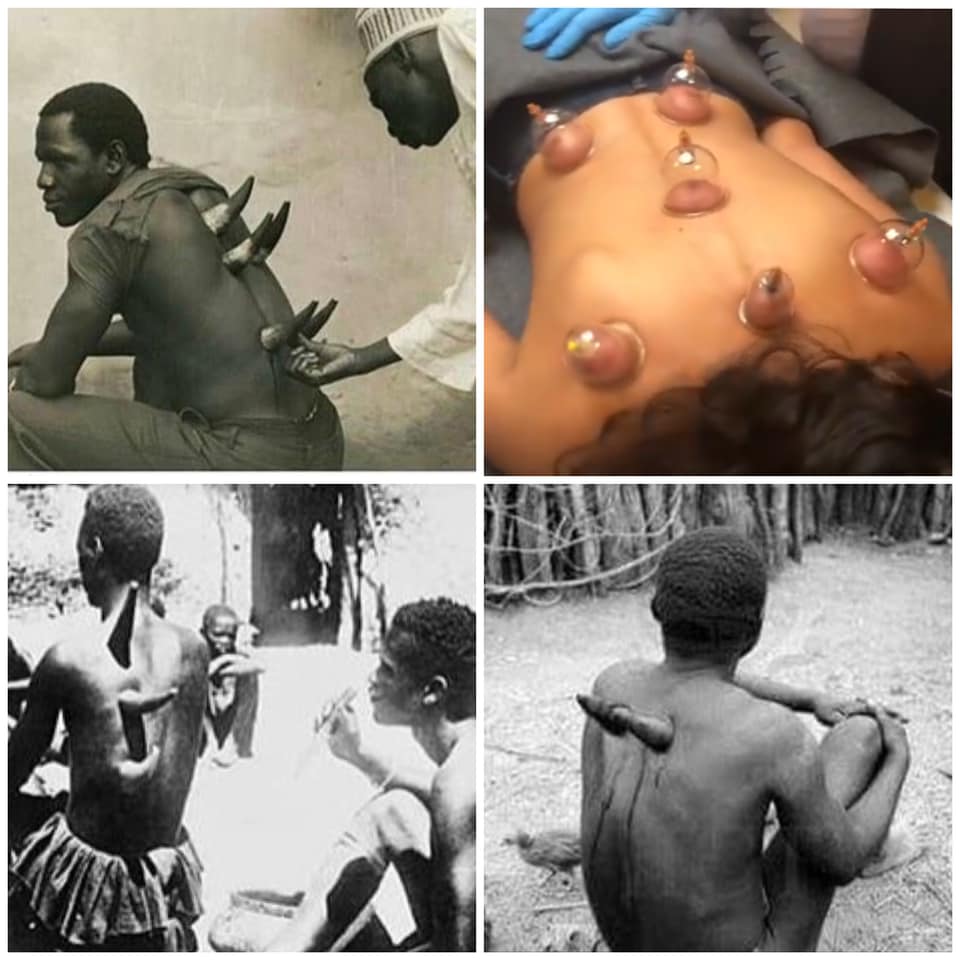 Cupping in ancient times using horns, upper (right) picture is the present day.

I do this kind of therapy for well being, digestion, better flow circulation and as a form of deep tissue massage but it has many other health benefits for pain management like migraine, cervical/lower back pain, sciatica, knee osteoarthritis, ankle sprain etc. It helps us to boost immunity, relax the body, improve sleeping, relief anxiety, depression and much more. Check the video for more!